Quote:
Originally Posted by
Angie
Supporting Members and Lifetime Supporting Members check your delete button. Good only for posts.

The time frame to edit a post has gone from 3 hours to 1 day.
Test.
ETA with screenshots:
There it is!!! Thank you, Angie!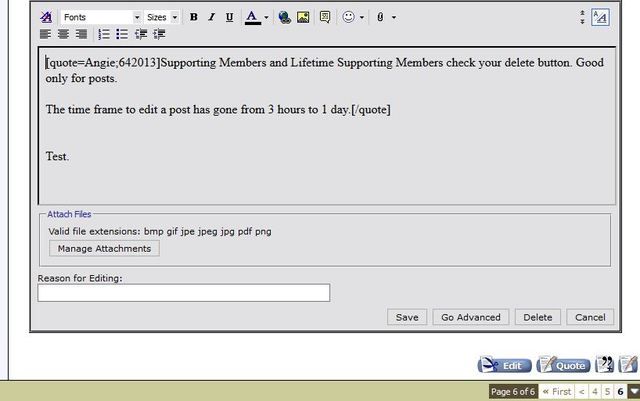 But don't use the Go Advanced button, because the Delete Button is not present in the Advanced option.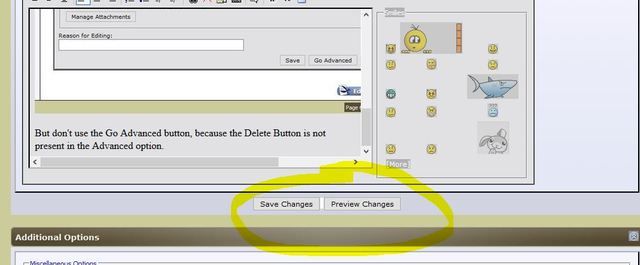 But I was able to delete a post, so that was great. Thank you!!!!!